CEMETERIES IN THE TOWN OF UNION
The full listing of burials in these and all other cemeteries in Tioga, Bradfrod, and Chemung Counties can be viewed at
http://www.rootsweb.com/~sgrp/ceminde2.htm
SWAMP CEMETERY:
listed as the "Union Center" cemetery.
This cemetery is the most significant to our family line through Andrew Jackson Dann. In this cemetery are the stones of Philip and MaryAnne Cure Dann, Alpheus and Margaret Barker Dann, as well as other family:
Ambrose Dann, son of Alpheus and Margaret

Cassius Dann, son of Alpheus and Margaret

Willie Myers

Emma Budson, daughter of Philip and Mary Anne.

Robert Barker, son of Ambrose and Mary Barker.
Robert Barker, an infant, is the first burial in this cemetery. At the time, in 1852, it was part of the Barker farm, and just behind their home.
NORTH UNION CEMETERY:
This cemetery contains the graves of the Anson Dann Family, as well as the grave of Samantha Dann Letteer, a daughter of Abijah Dann, who was a brother of Philip.
OGDENSBURG CEMETERY:
listed as the "Ogdensburg Church of Christ" cemetery
This cemetery contains the graves of Clayton Dann's wife Emma and his daughter Anna.
Many families which intermarried with Danns are also here, such as:
Bunn
Barrow
Herman
Irvin
Ogden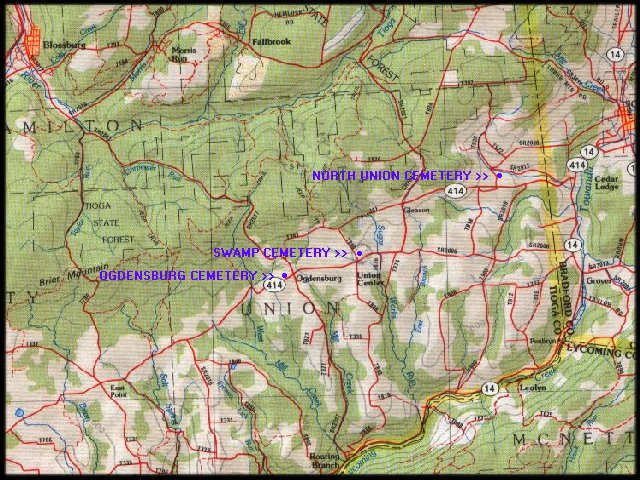 A map of the three "Dann" cemeteries in the Town of Union.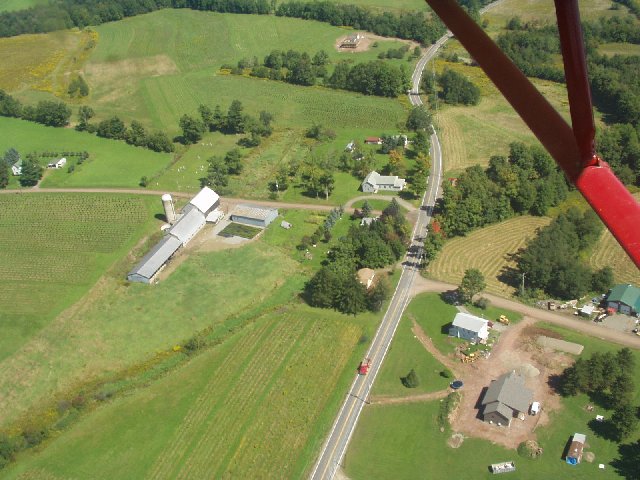 An aerial photo of Union Center and the Swamp Cemetery. The cemetery is located just above the long barn near the center of the picture.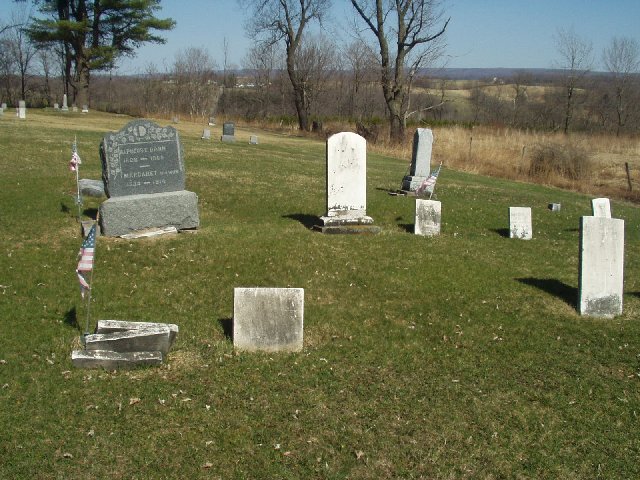 The Dann stones. THe large black monument is Alpheus and Margaret, and the two crumbled stones ahead of it are the stones for Philip and Mary Anne. Other family stones extend to the right from those stones.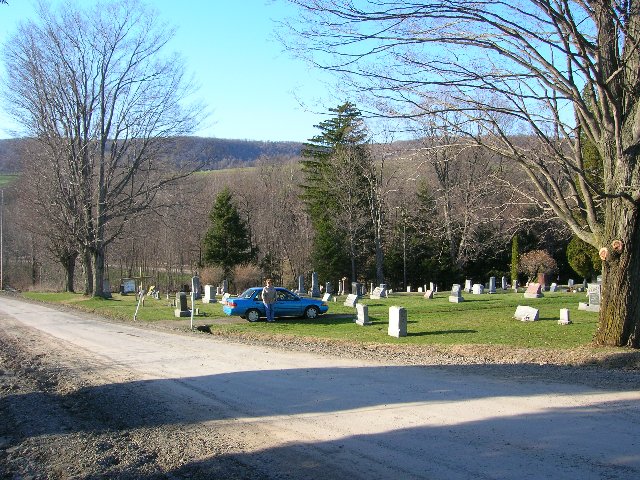 A view of the North Union Cemetery.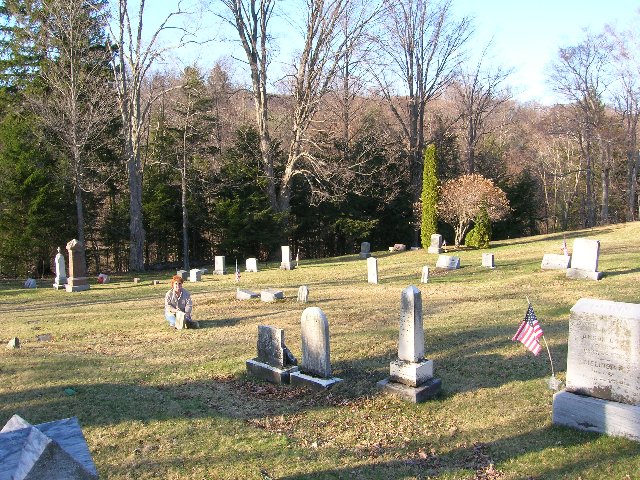 The Anson Dann family stones are lined up ahead of my wife Donna, kneeling by Samantha Dann Letteer's stone. Samantha is the link which makes Donna and I fifth cousins.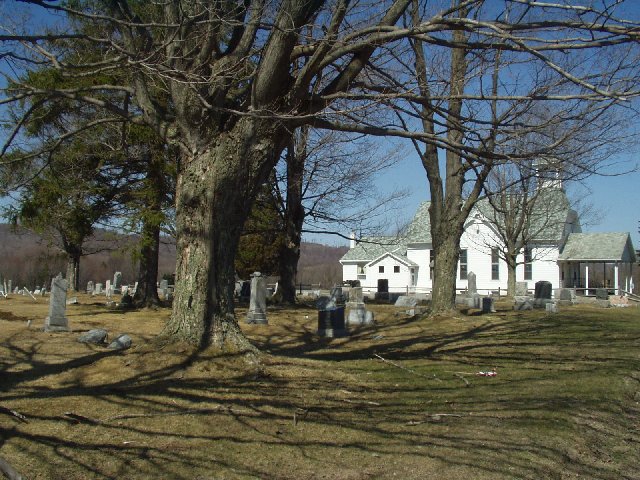 The cemetery in Odensburg, with the church in the background.