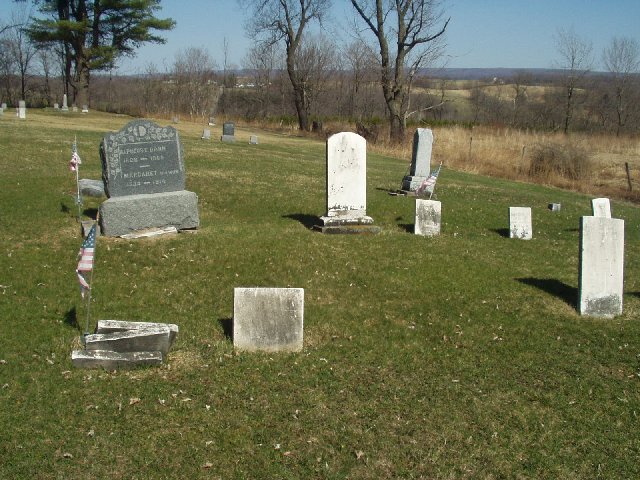 Swamp Cemetery, Town of Union PA: The broken stones of Philip and Maryanne Dann are in the foreground. Philip is on the left with the flag, and Maryanne is the stone next to him. The large gray stone of Alpheus and Margaret is in the background.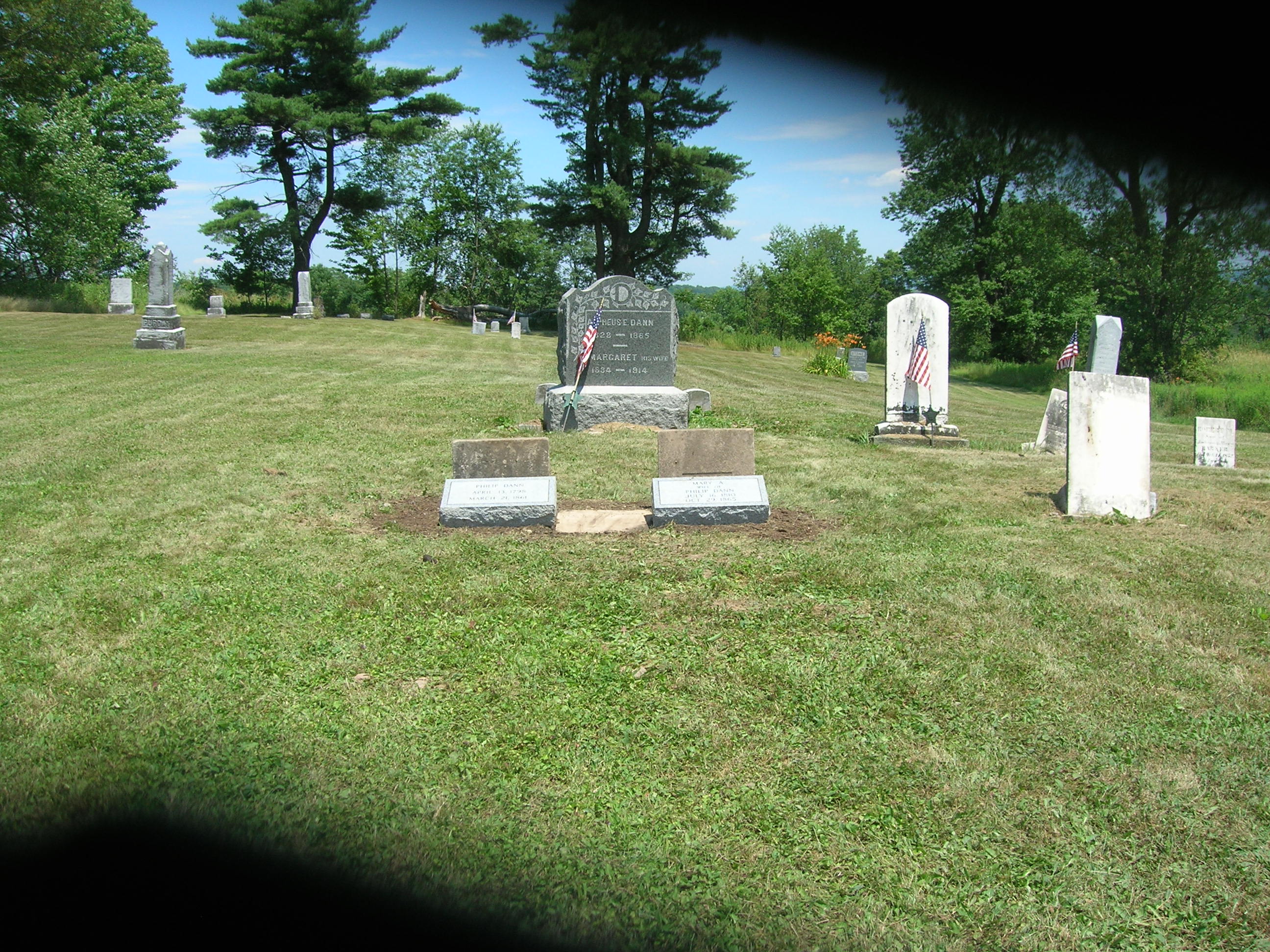 Same stones, reset and with new granite stones placed in front of them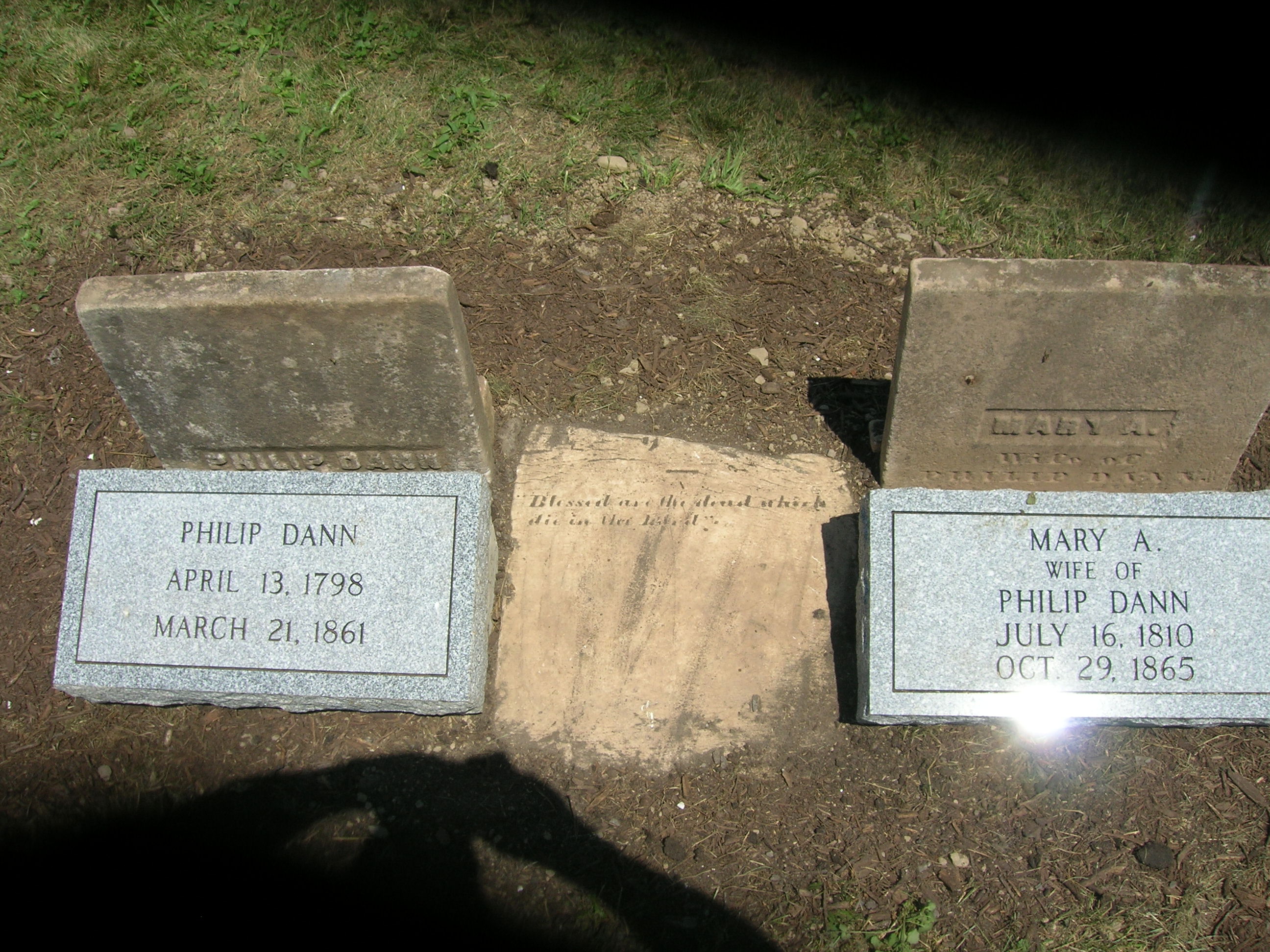 A close- up of the new stones.