STANLEY DANN
January 2010: This page is posted just as a start,and will be reorganized when more photographs and other information is received. For now, this page will start with several clippings about his success at farming. He was also the Town of Veteran highway superintendant for a number of years, and was recognized as a hard- working innovator. During his tenure the roads received considerable upgrades. According to his son Jim, Stanley's engineering training put him in demand from many nearby townships when the flood of 1935 (flooding of local creeks after a series of stormy days in early summer) washed out many bridges. He was consulted for the design work on many replacement bridges.
Photos of his children will, for now, appear on this page.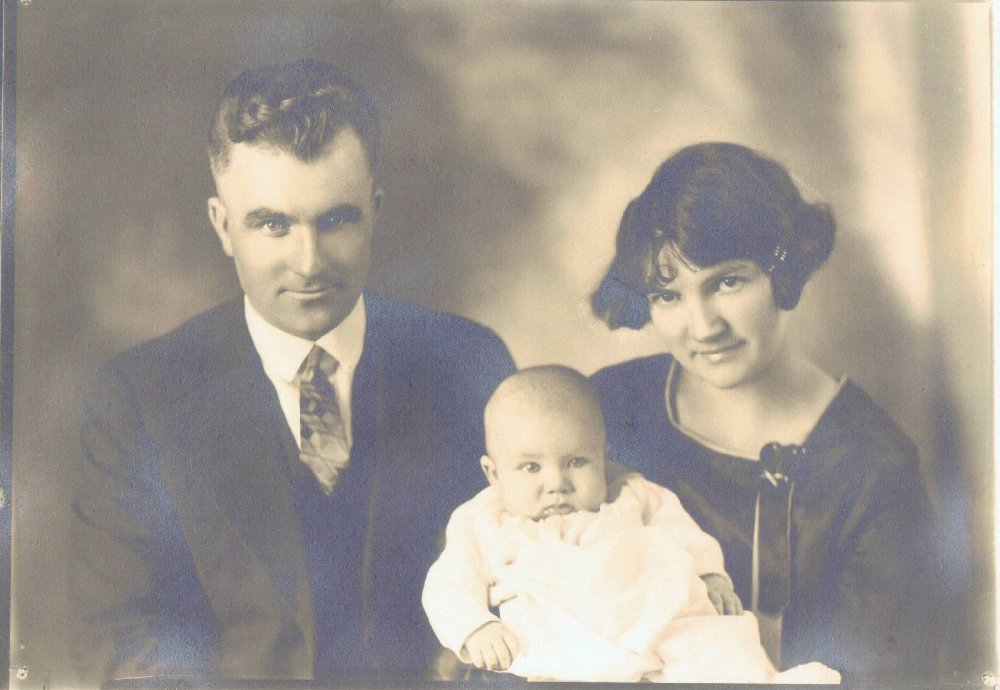 Stanley, Phoebe, and James, 1927.

Stanley, Phoebe, James (standing) Barbara (left) and Joyce (right).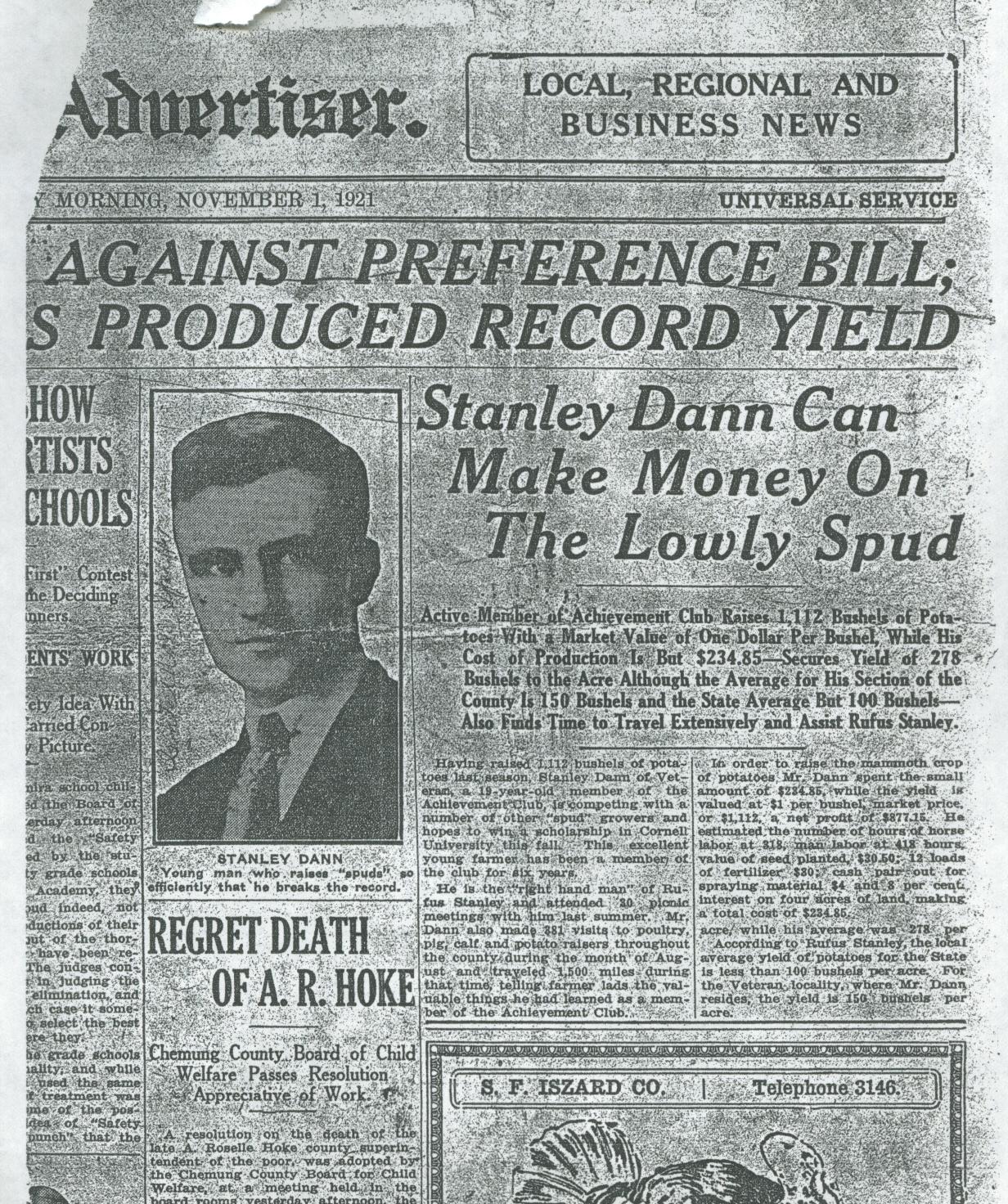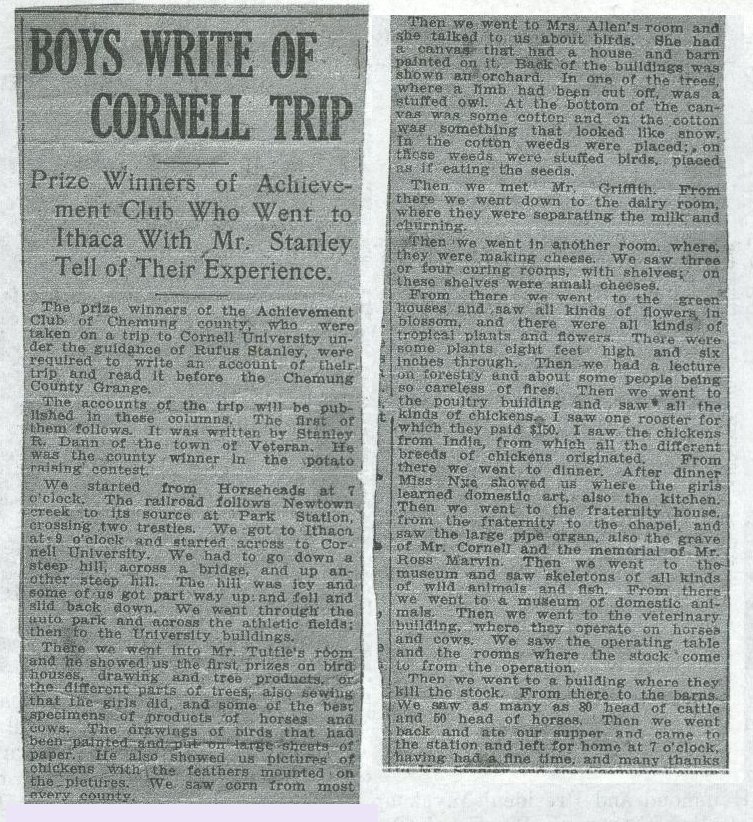 This clipping is included more for a historical overview than as an accomplishment of Stanley Dann. It starts out by taking the train to Ithaca from Elmira, and goes on to discuss subjects that were of worthy consideration at that time. Don't let your 21st century perspective make you think that these things were silly.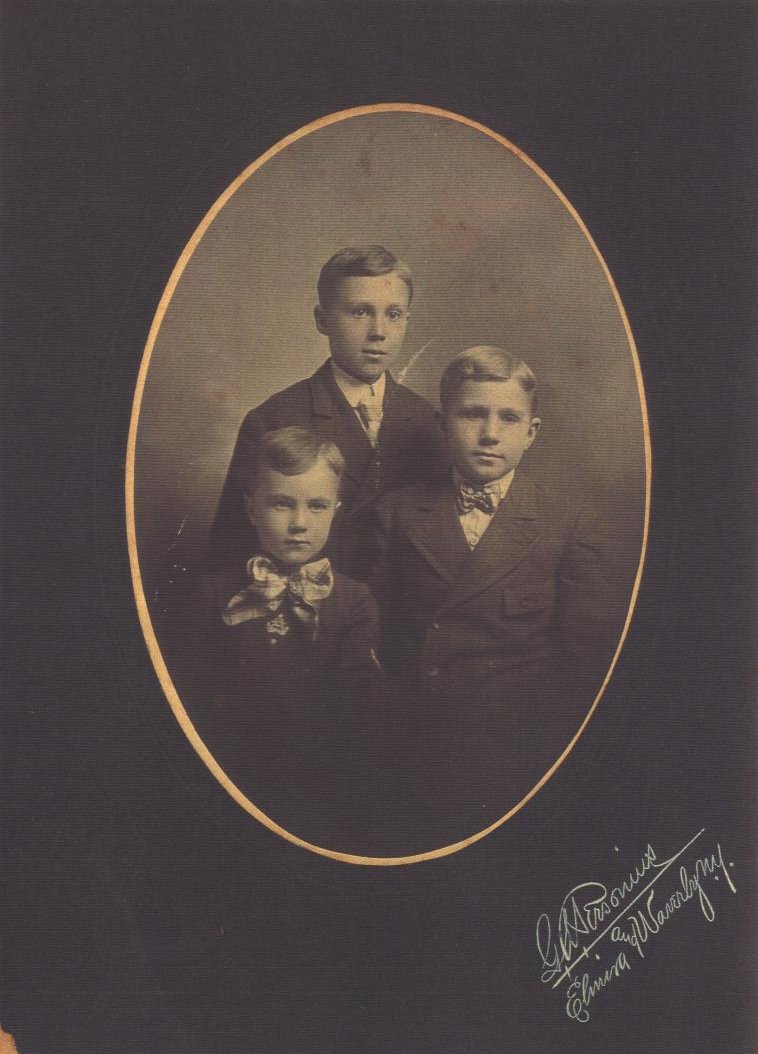 Laurance, Robert, and Stanley.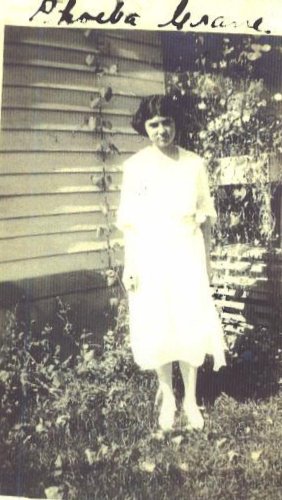 Phoebe Crane, before she married Stanley.
---
---
---
JOYCE DANN WISEMAN died in September 2009.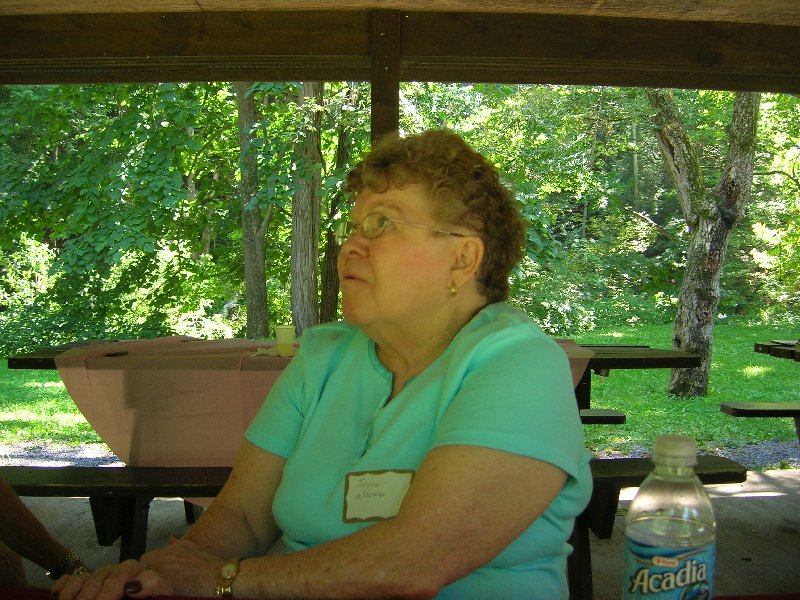 Joyce Marie Wiseman (Dann) age 79 of Summerville SC and former long-time resident of Boca Raton FL passed away September 14th 2009, from complications of a stroke. Joyce was born in Horseheads NY to Stanley and Phoebe (Crane) Dann. She is survived by her husband of 54 years John Wiseman and daughters Dawn (Charles) Wiseman- Adams of Summerville SC, Pamela (Jeffrey) Howard of Jacksonville Alabama, and son John (Debbie) Wiseman of Boynton Beach FL. Grandchildren Beau (Kellie) and Seth Adams, Jamie and Jennifer Goss, Mia, Chelsea, and John Wiseman Jr. Great Grandchildren Brice Adams and Kelsey Goss. Brother James Dann of Maryville TN, sister Barbara (John) Horton Uszenski of Elmira NY, Niece Darlene (John) Smolik of Loudon TN and nephews Timothy (Sue) Horton, Jay (Terry) Horton and Daniel (Christine) Horton all of Elmira NY and their children. Brother in law Gary Pfaff, extended family members and many friends. Joyce dedicated her life to her family and many worthy causes.
Joyce was a graduate of Horseheads High school class of 1948 and worked for Dr. Donald Brooks in his dental practice prior to her marriage. Joyce and John made many moves with IBM during their marriage. While in Vestal NY , Joyce joined the Eastern Stars where she became grand Matron before relocating to Boca Raton FL in 1968. While in Boca Raton, Joyce worked for IBM.
Joyce was also secretary of the Palm Beach Women's Association and active in the Ladies PGA. She later concentrated her efforts on the Veterans organizations. She was a member of the American Legion Auxiliary for 41 years, member of the Ladies Auxiliary of the VFW and a member of La Societe de Femmes of the 40 and 8 of which she became La Presidente Nationale. At her passing, Joyce held the position of Grand Advocat. Her favorite charity was the POW MIA program.
Regrettably, Joyce was predeceased by her sister in law Dorothy (Wiseman) Pfaff, Brother in law Glen Horton, and step brothers Paul, Delos, and Ralph Dann.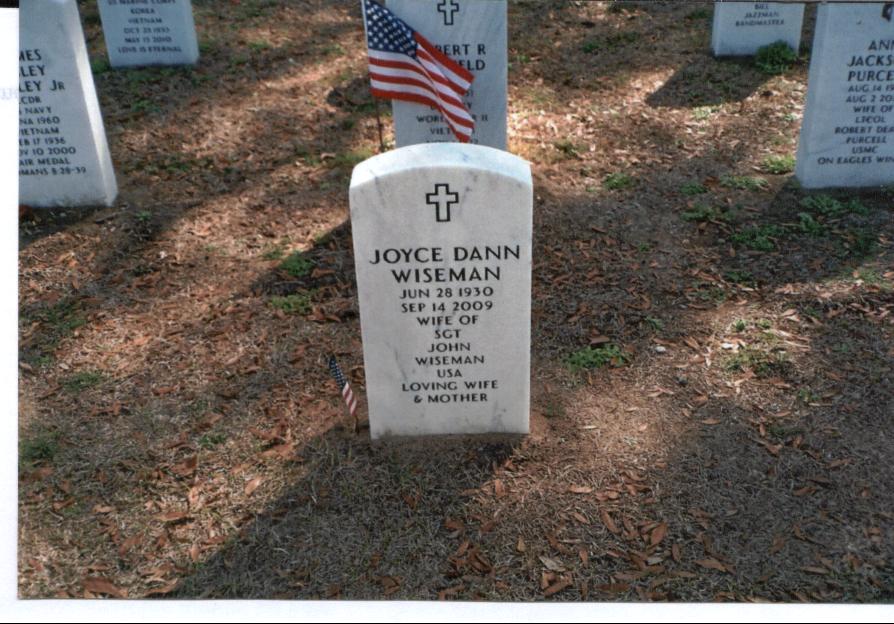 Joyce is buried in the National Cemetery in Beaufort SC.
---
---
JAMES DANN died in December 2009
This 2006 photo was taken at the family reunion, and it shows Jim's mirthful side. He had donned a "Willie Nelson" bandanna, and he was largely responsible for the Hooters T- shirt that is seen draped in front of Charlie Hayes.
Boys will be boys...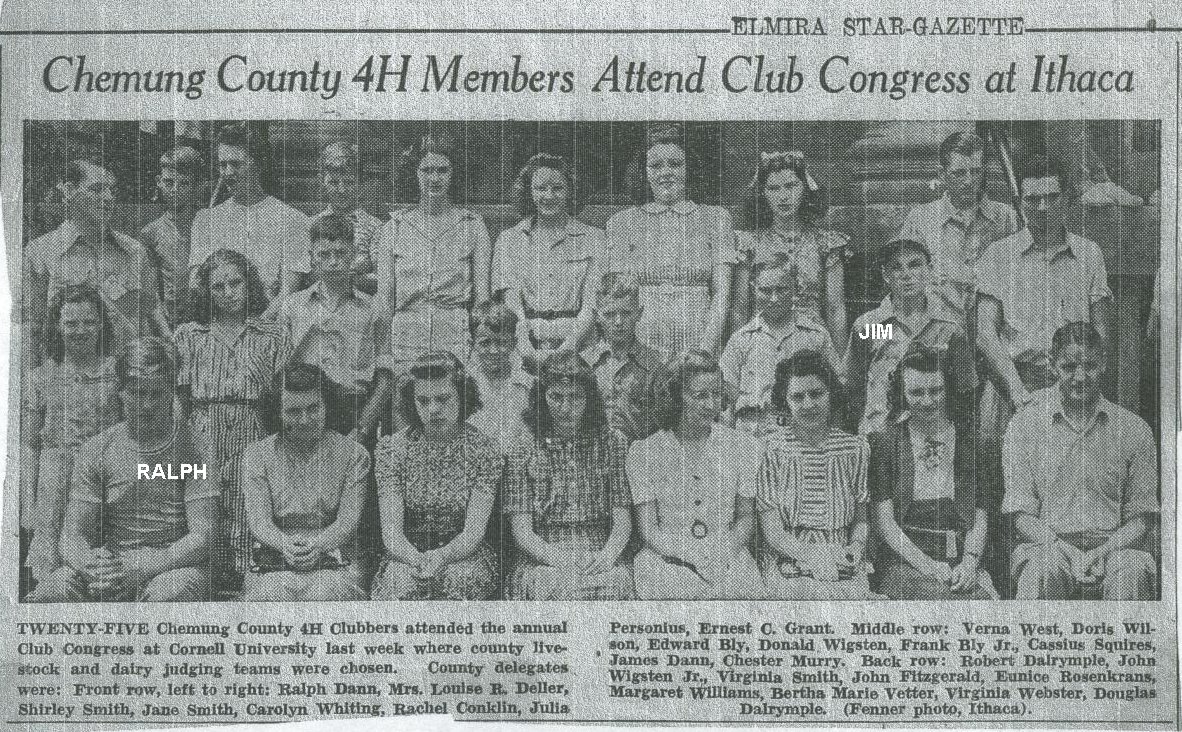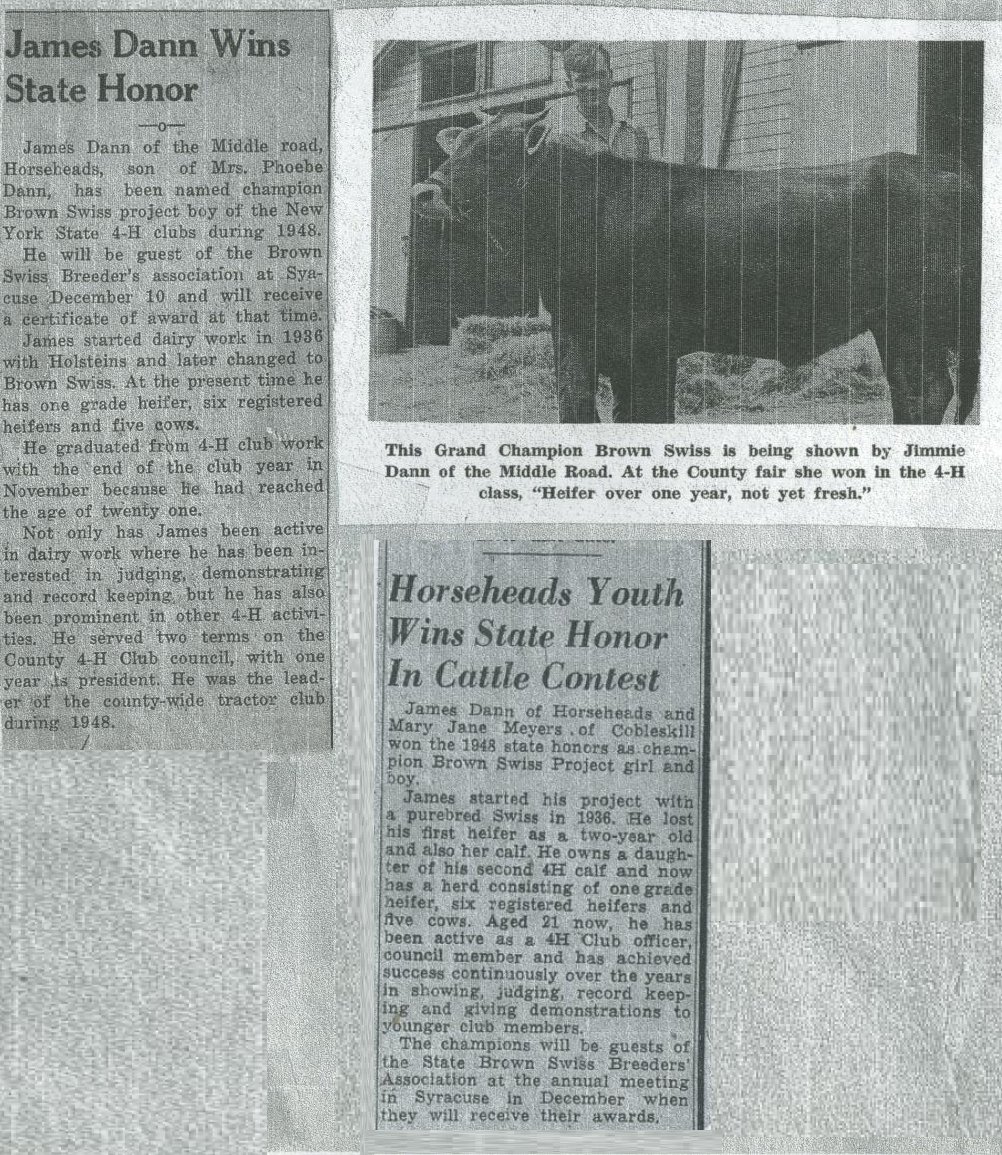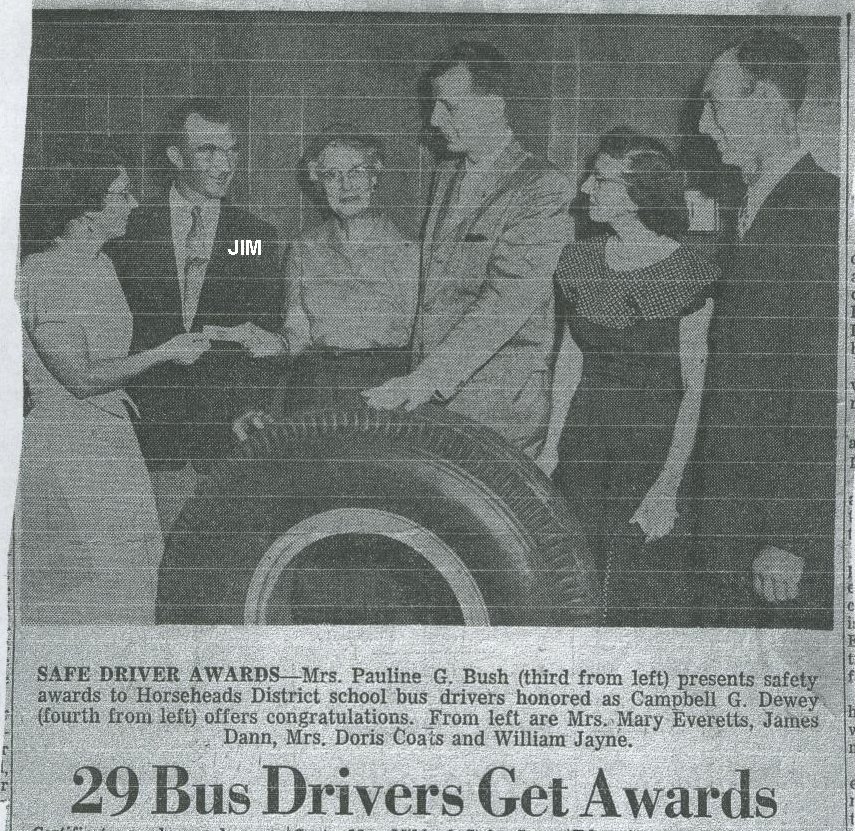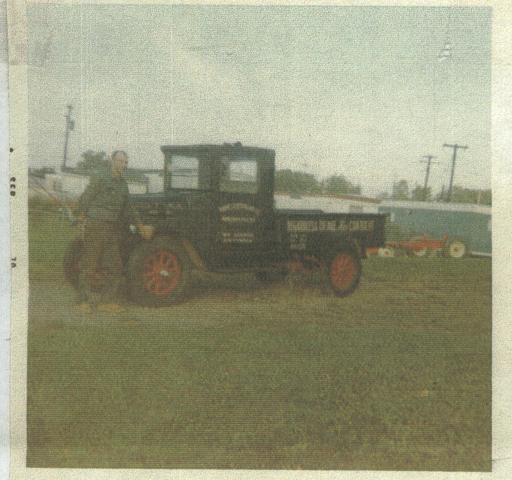 Through the 60s and 70s, Jim operated Dann's Equipment Co. in Horseheads. He and a crew of 4 to 6 employees sold and maintained an array of farm and garden equipment. On the side of this 1926 International "mighty six" pickup truck is lettered
"REGARDLESS OF AGE
JIM
CAN FIX IT".
The truck was used mostly in parades, but jim said that when things got too "hot" in the shop, he would use it "for trips to the bank or the barber shop"
---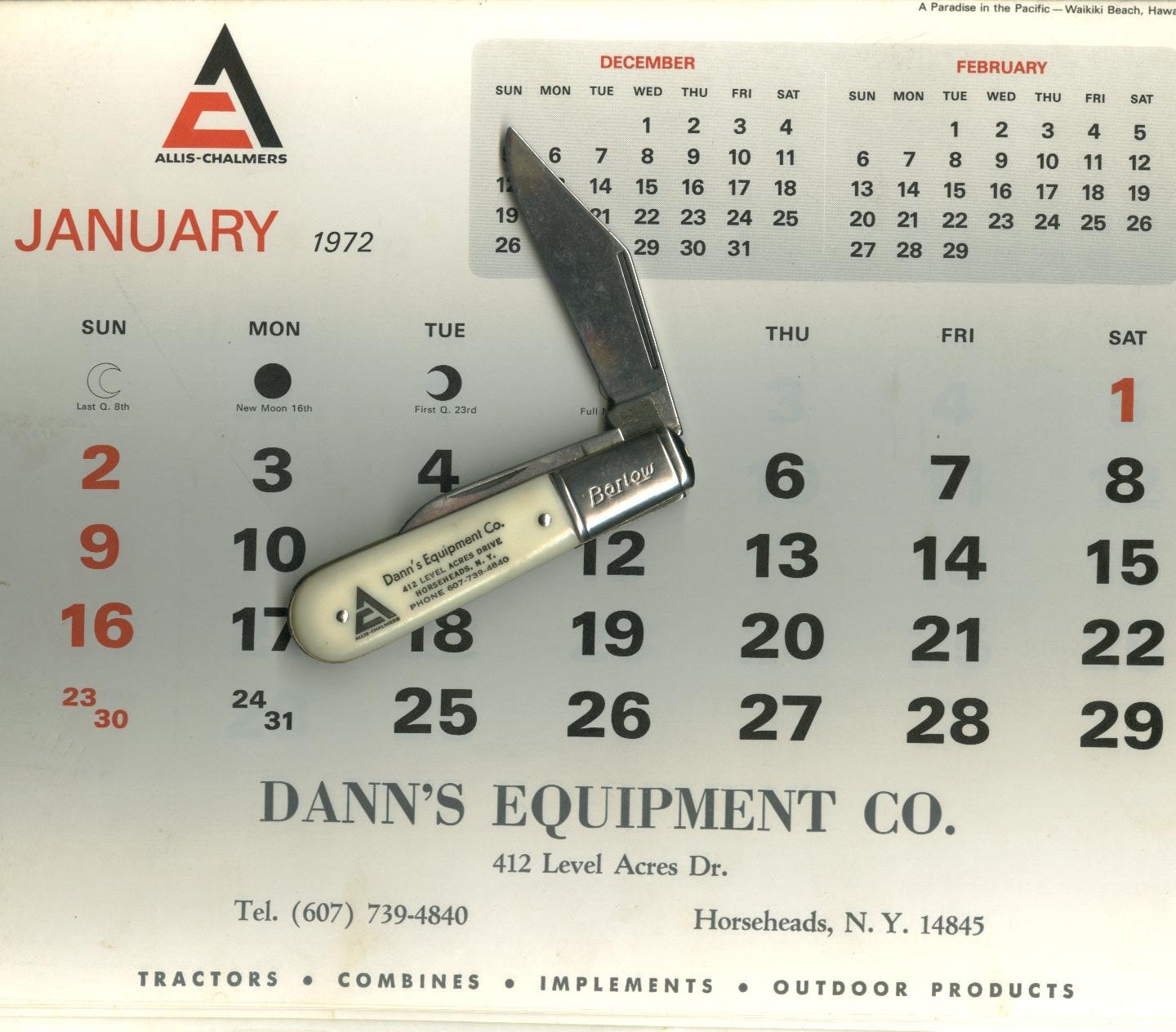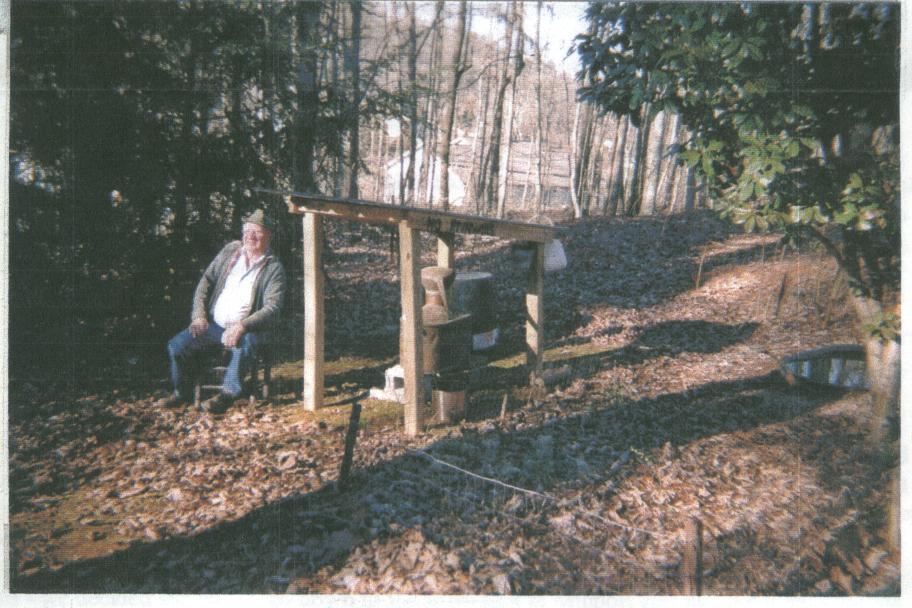 Jim circulated this picture among friends and family in 2005 or so. He is strutting his idyllic retirement in the Tenessee hills, sitting next to an old still that he had bought at a barn sale.
Jim, of course, never stopped working, and was stubbornly independent. He could be a clown, a jokester, and a trickster,but he also had a side that was very serious and to- the- point. If something needed to be done, it needed to be done properly and it needed to be done promptly.