PHOTOGRAPHS OF THE LAURANCE DANN FAMILY
---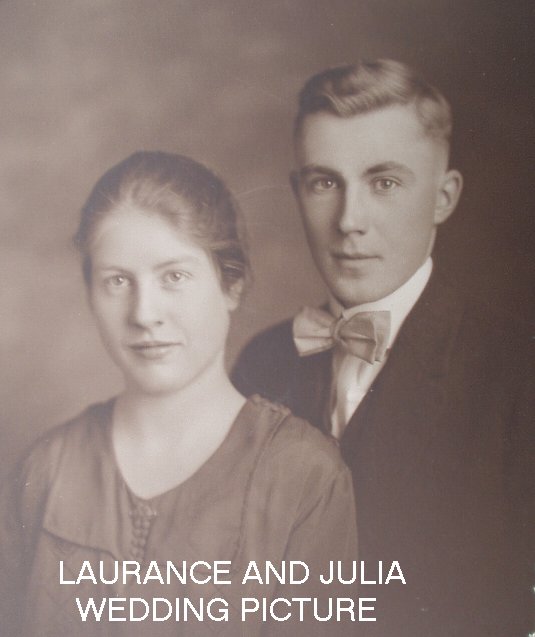 Wedding portrait of Laurance ans Julia Westlake Dann, Feb 12, 1919.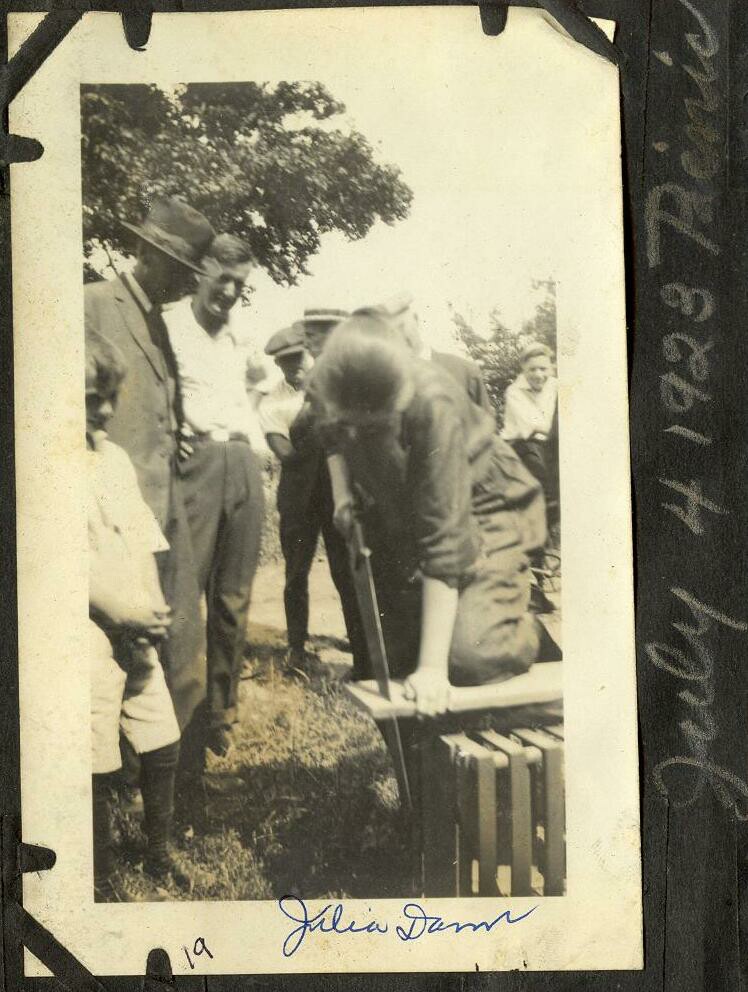 Julia is participating at a board sawing contest at a July 4th picnic, 1923. This picture is from Walt Samson who explained that these gatherings would often have contests such as this... nail driving was also mentioned. Note: this was a time before affluence and the advent of home electronics!

Delos, Paul, and Ralph Dann.

Laurance's barn, 1937.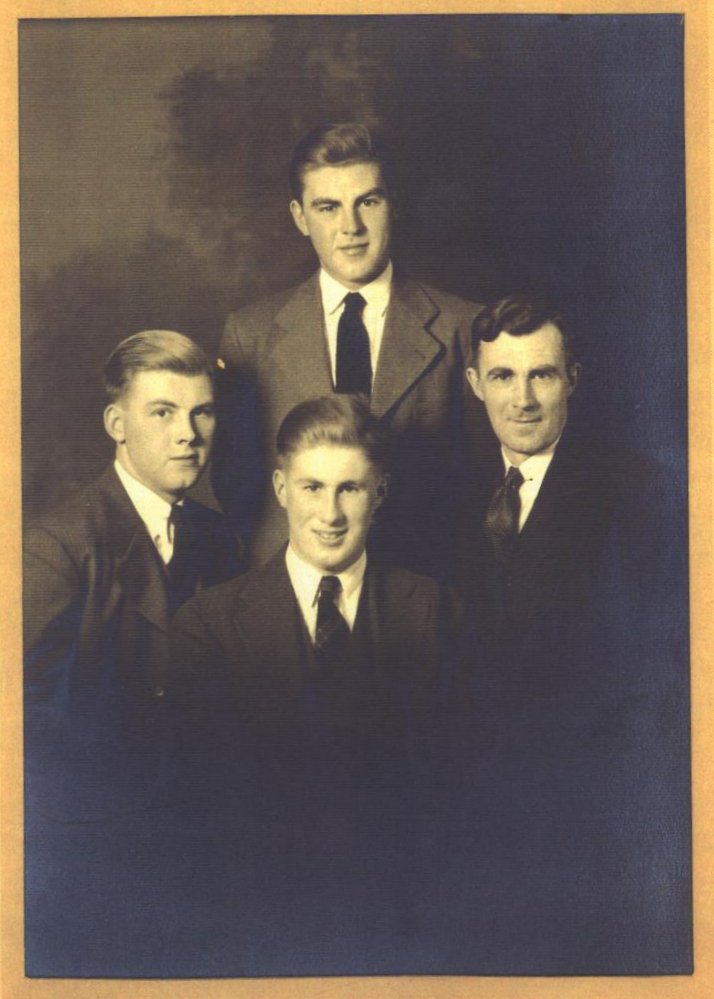 From the three o'clock position, clockwise:Laurance, Ralph, Delos, Paul Dann. Fall of 1942.
---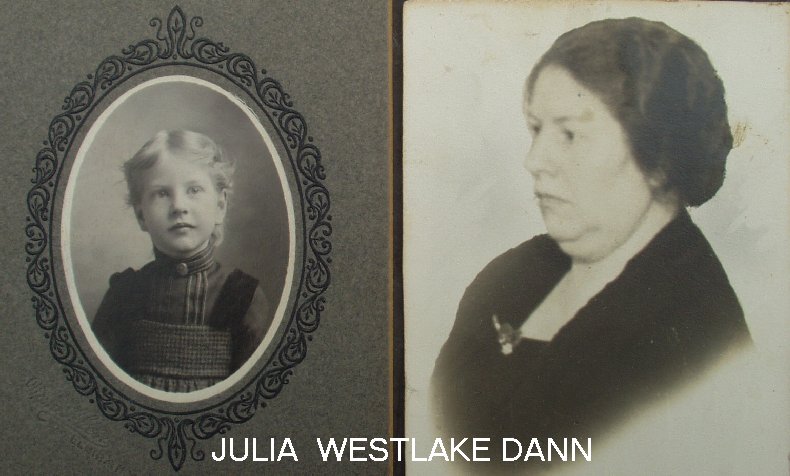 Two portraits of Julia Westlake Dann.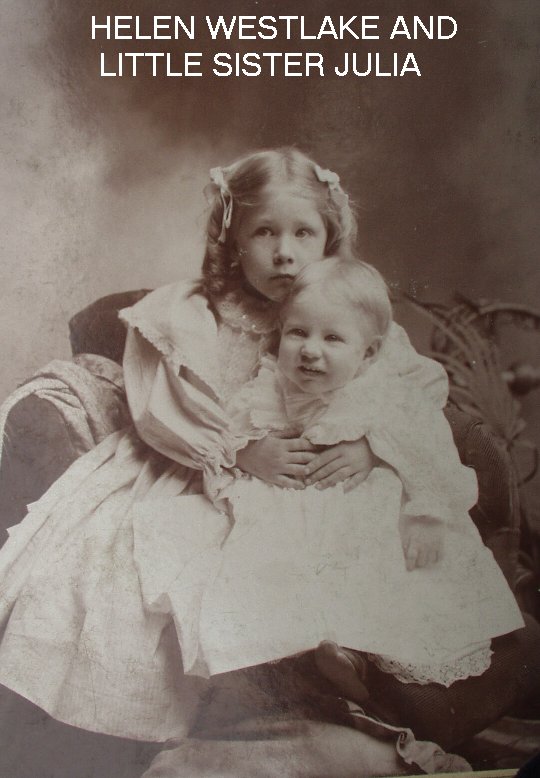 Helen Westlake holding little sister Julia.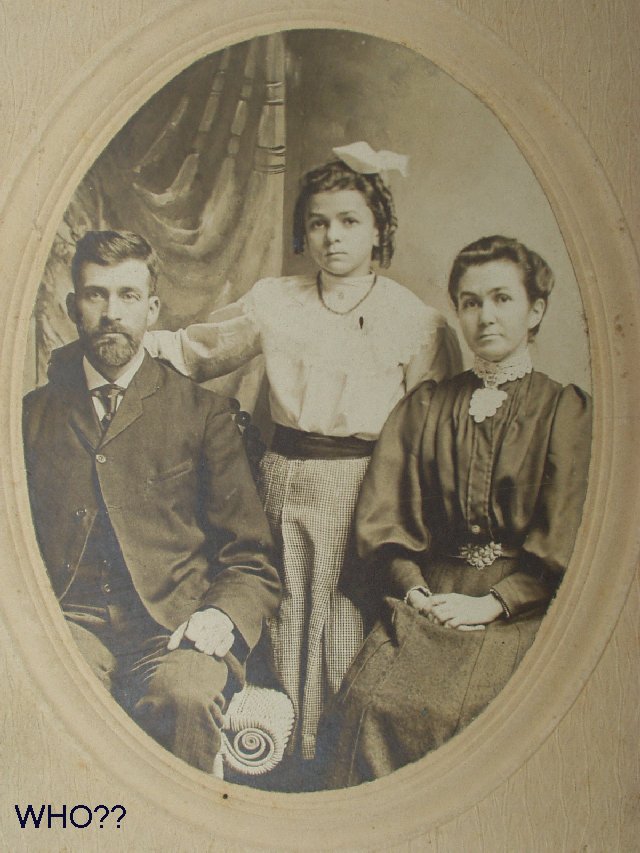 This picture was at the 2004 reunion... someone please identify it for me?.
---
---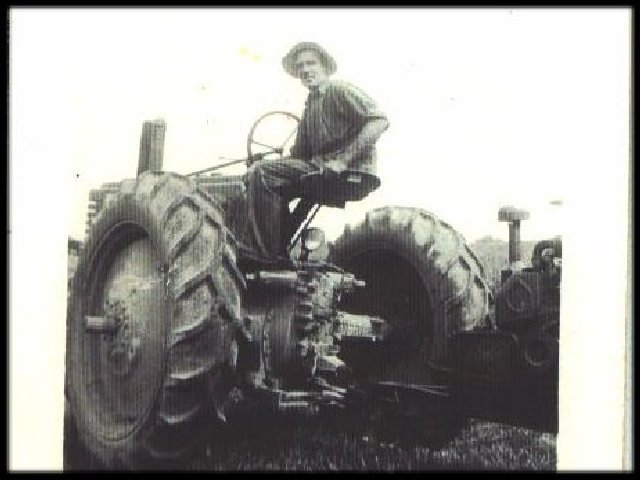 Laurance on a tractor
---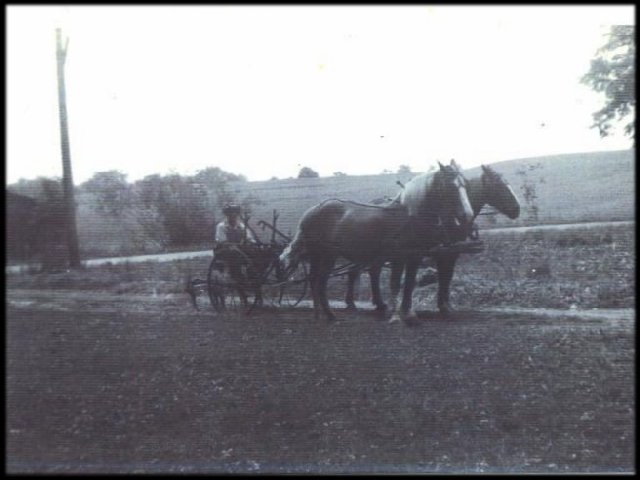 Laurance on a cultivator. Jim said that Laurance could cultivate all day without falling asleep, a talent not widely held.
The horse in the foreground is "Belle". The picture was taken just up the laneway from the Westlake farm, and the Middle Road is in the background. Just to the left of the picture was an old barn, and to the right was one of Julia's two gardens.
---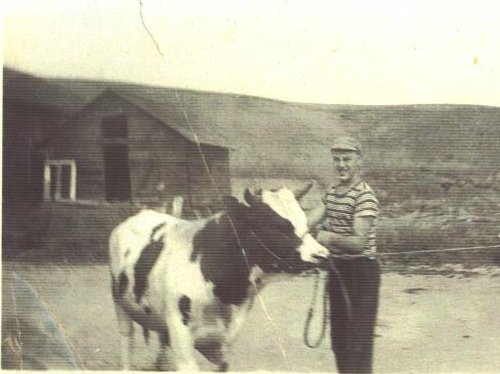 This is Delos Dann with the bull named Glen Pinowatchie" The background is the interesting part though. The building at the rear is his ice house, which stood next to the large shed (just visible to the left) that still stands on the property. Compare the bare hillside to today's picture, below: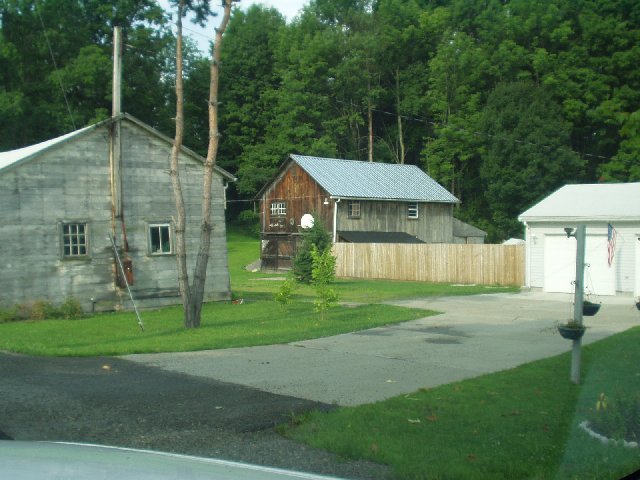 The hillside behind the house and barns was reforested by Ralph and Delos as a 4-H project.
An anecdote that I cannot attach to any of these pictures is one about "Grandpa Sam Westlake, Julia's father. He got a new car and parked it in the shed... (I don't know if "garage" was a proper farm word yet). Sometime later, Sam got crossed up with the controls of the car and drove it out through the back of the shed. He never drove a car again, and Julia did the car driving after that.
Yet another picture of Laurance's farm, below. This one is taken from a mid- fifties Christmas Card. It shows the layout of the farm, (north is upper left) and trees starting to grow on the hillside.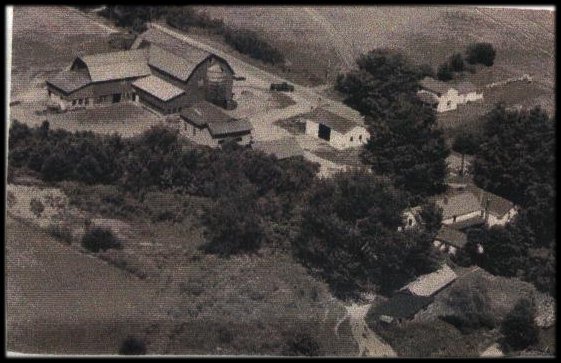 ---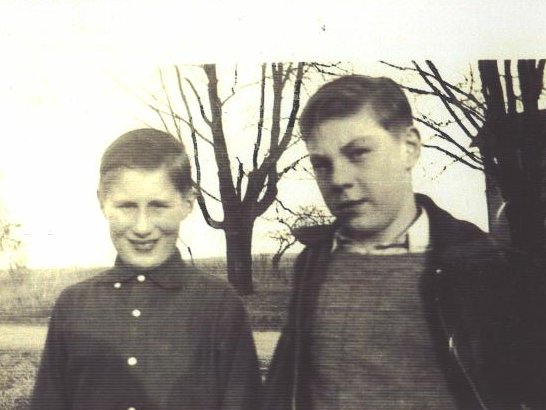 Ralph and Delos
---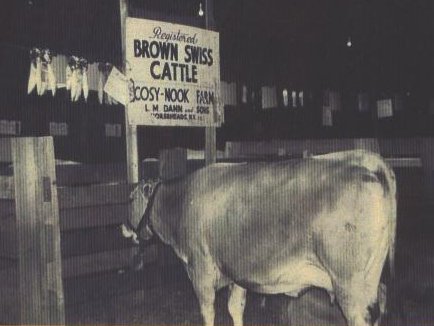 One of Laurance's brown swiss. This was his specialty in later years, and he was proud of them. Dotte adds: Laurance had registered Holsteins when he started farming in the 1920s and into the 1940s at least. My brother had a calf from Laurance's herd for 4-H project. When Laurance had Holsteins, he used Dannroving for the herd prefix. Name passed down thru generations (including "Danny" Dann) and today is used by Delos' son and grandsons in Canada. That name is part of the Dann family history!!!
---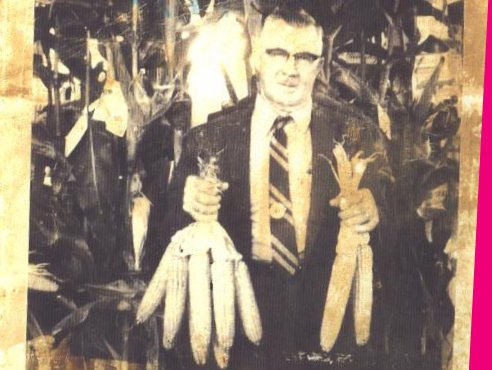 Laurance in front of a stand of corn, and some sample ears. He was proud of these too.
---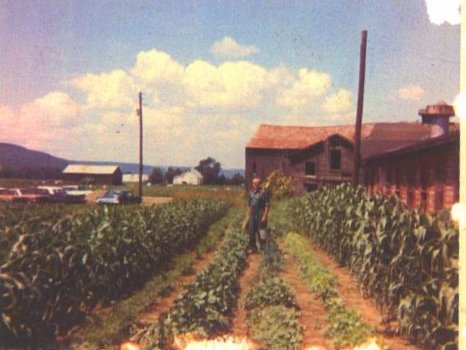 Laurance in his garden after he moved off of the Ridge. This was behind Horton's Landscaping.
---

Julia Westlake at right, with sister Barbara and two friends, at Westlake's.

---
Return to Home Page
---