---
THE GERALD DANN FAMILY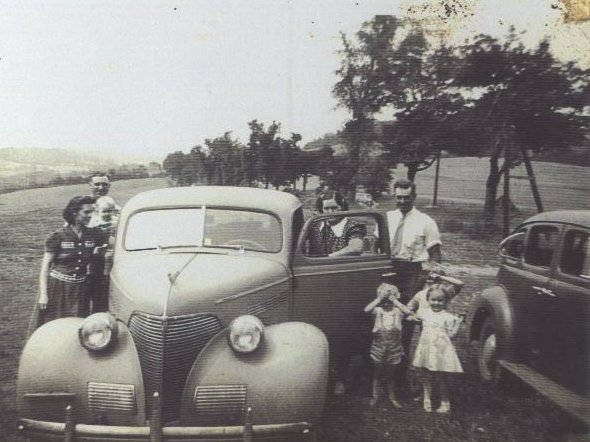 Donald and Gerald and families, taken on the "Worden Farm" which Gerald was operating at the time. Gerald and Marion with Phil are on the left and Donald, Francis and family are on the right. The car appears to be a late 30s Pontiac.
---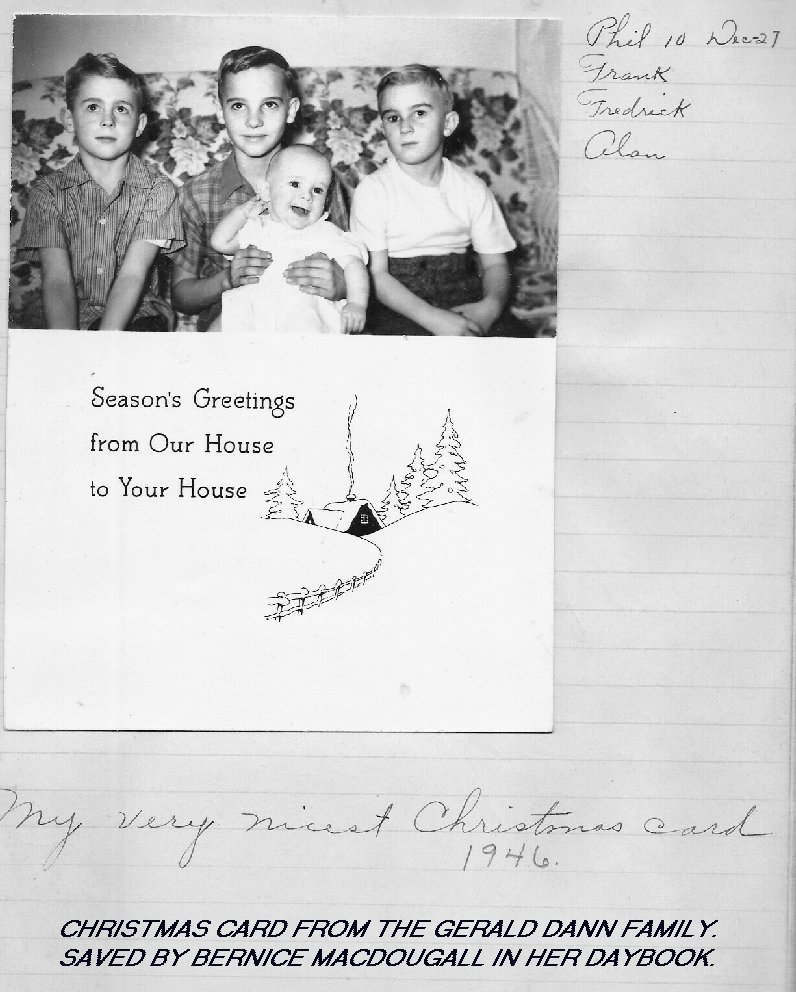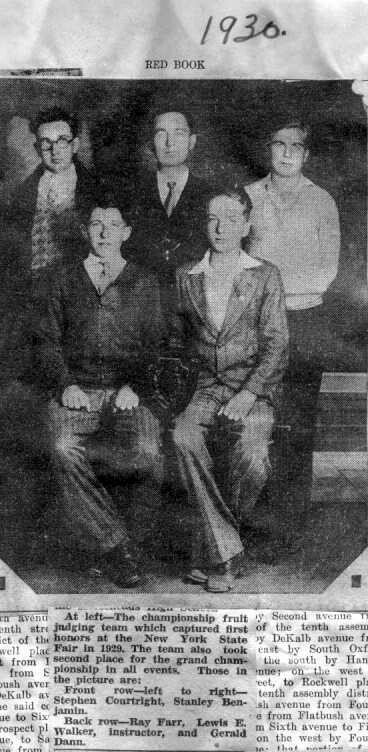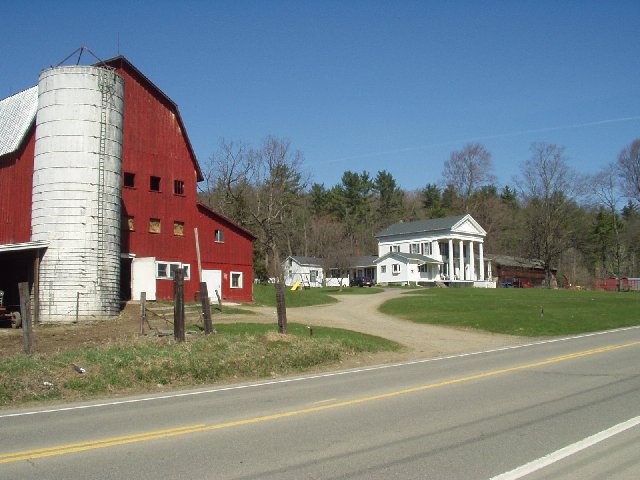 The farm just west of Addison NY which Gerald occupied from approximately 1950 to 1990.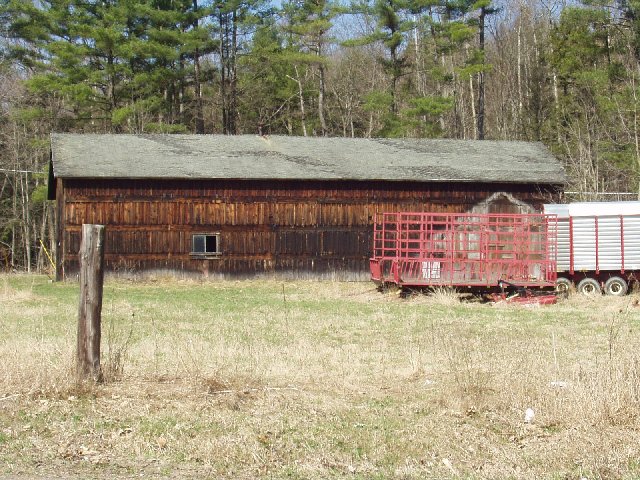 The tobacco shed on Gerald's Addison farm. Gerald didn't grow tobacco,
but in previous years it had been a good cash income for the farm, and many others in the valley.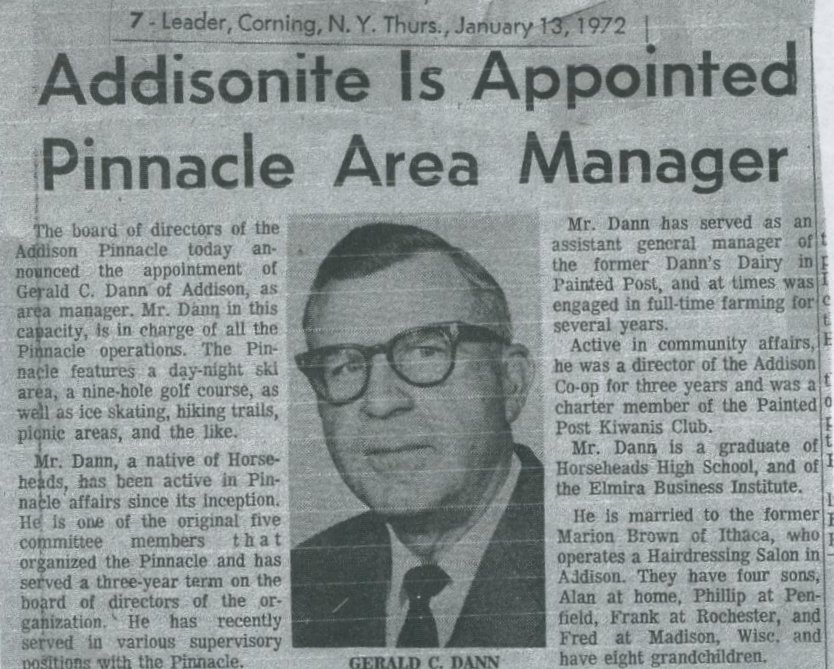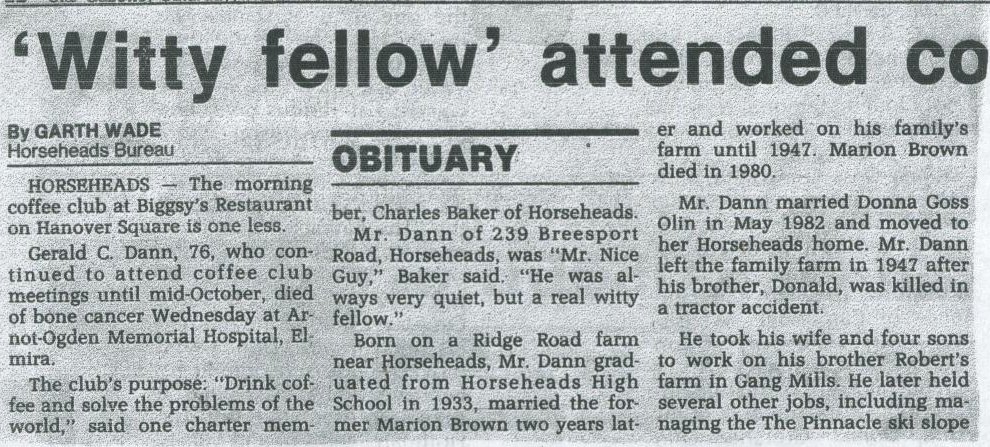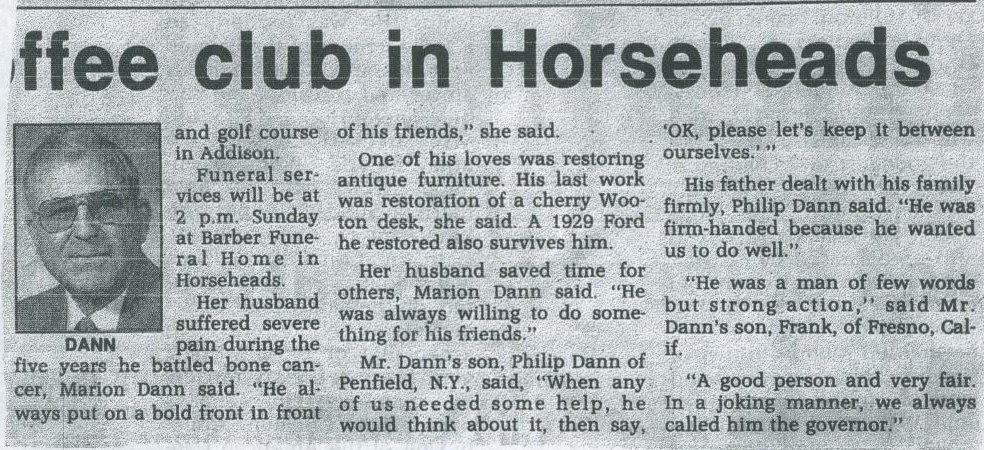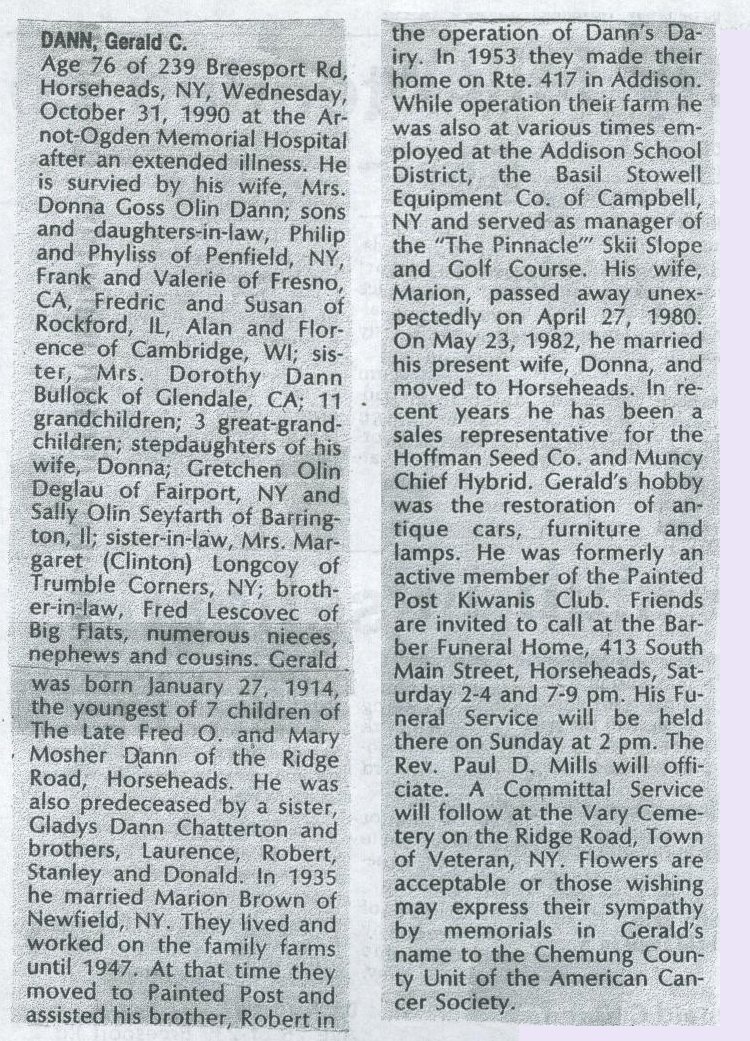 It is my recollection that Gerald was the last Dann to leave the ridge Road, upon the sale of what was called the "Worden Farm", his father's original farm. From there he briefly worked with his brother Robert in Painted Post and moved on to his own farm in Addison.
In Addison he also drove shool bus and had a shop in the tobacco shed were he repaired lamps and other antiques.
I am anxious for one of his boys to contact me with corrections and much more information.