ALPHEUS EDGAR DANN
1879--1962
January, 2009:
Dotte Hayes sent her clippings of Doctor Alpheus Dann for the website. Alpheus was the youngest child of Andrew J. and Angeline Dann, and a brother of Dotte's grandmother Cora Dann Hayes.
She remarks that there seemed a special closeness between the two families, and she has fond memories of "Uncle Alph". For that matter, my mother Virginia Dann Tilden recalls Uncle Alph as being a "real sweetheart". She seems to bristle when I mention the Alpheus who was a long- deceased uncle and the namesake of our Doctor Alpheus... It is as though any other Alpheus must be an unworthy impostor of the Uncle Alph she knew.
Jeris Dann wrote the following for the Bradford County History:

NOTES... In researching Danns in Canton, Mimi Hayes found documentation stating "Philip, age 16, ill several weeks, died at Arnot Ogden Hospital, Elmira NY on Saturday Sept 21, 1929"... "A popular high school student". Mimi also had a notation "Appendicitis".
also, as a correction, Alpheus was born in 1878. His son Innes was born 7/21/1909 and died 7/8/1961.
Below is a clipping of his wedding to Edna Innes, October 5, 1908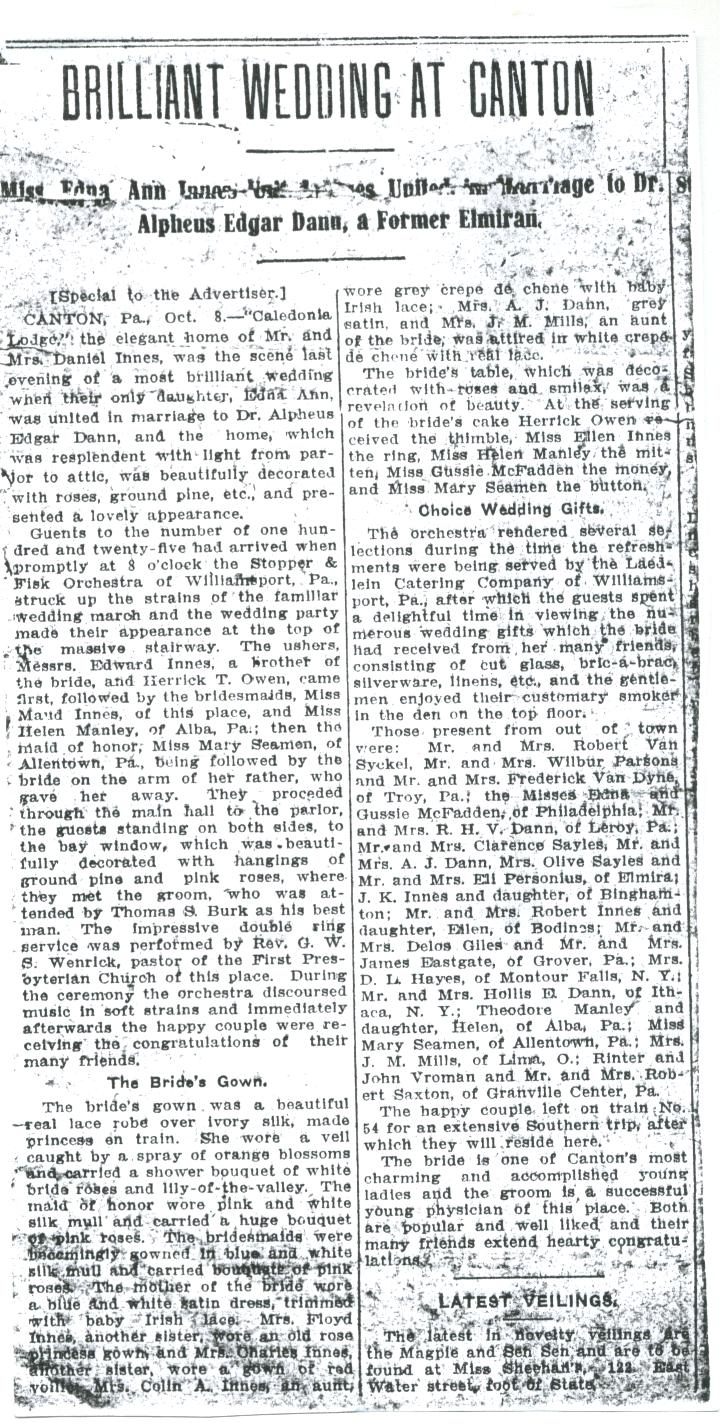 This is the Innes home, the "Caledonia Lodge" mentioned in the wedding story.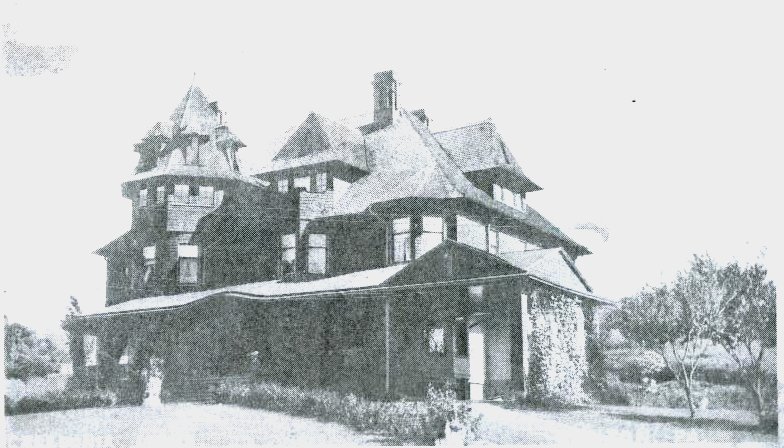 The obituary for his son Dr. Innes Dann: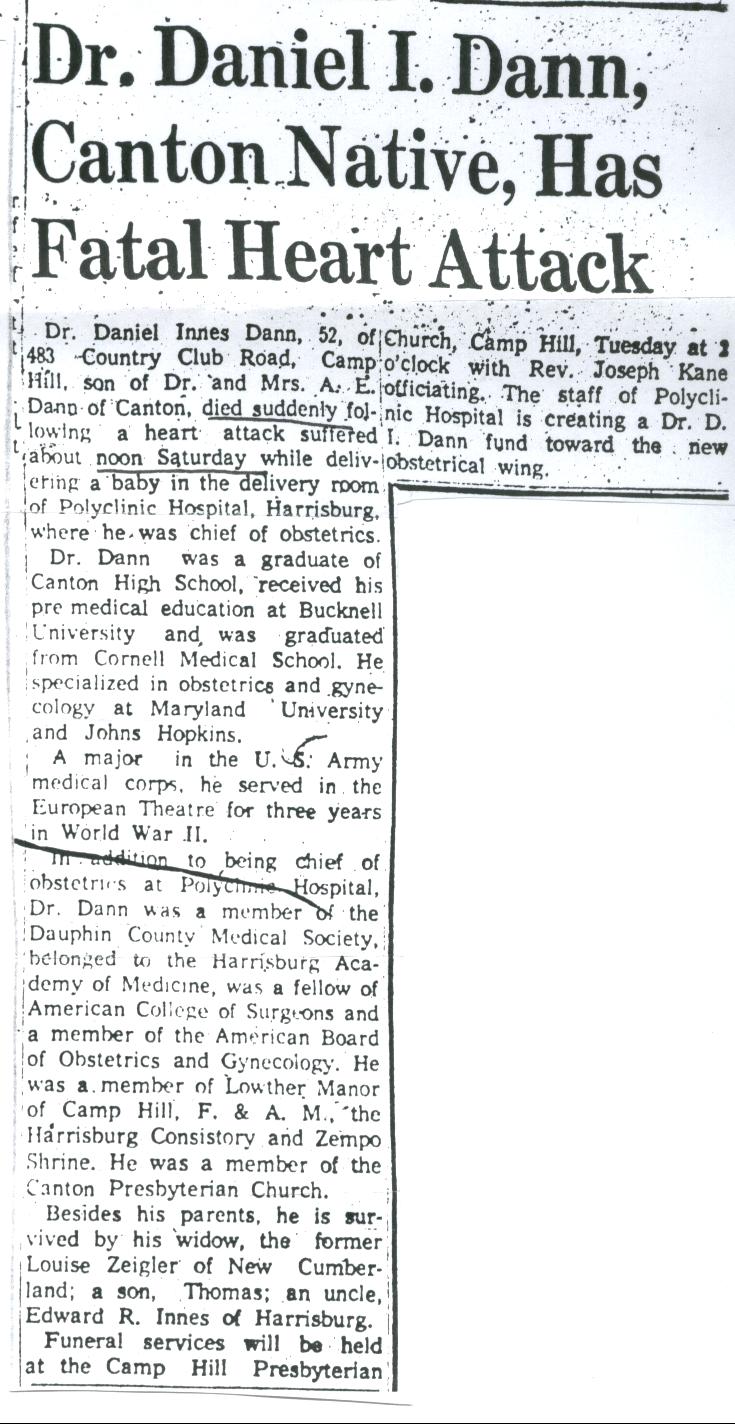 Pictured below are the stones for Alpheus and his young son Philip. They are in the Innes plot of the Park Cemetery, Canton PA.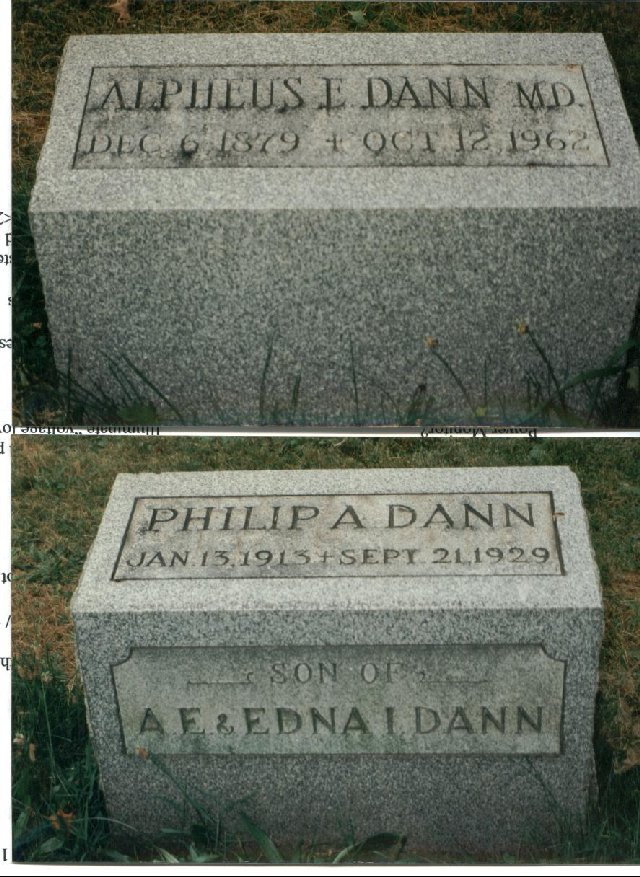 Edna Innes Dann was born 10-19-1883 and died 10-18-1969

For your reference, I have copied the (aprx)1890 portrait of the A.J. Dann family below: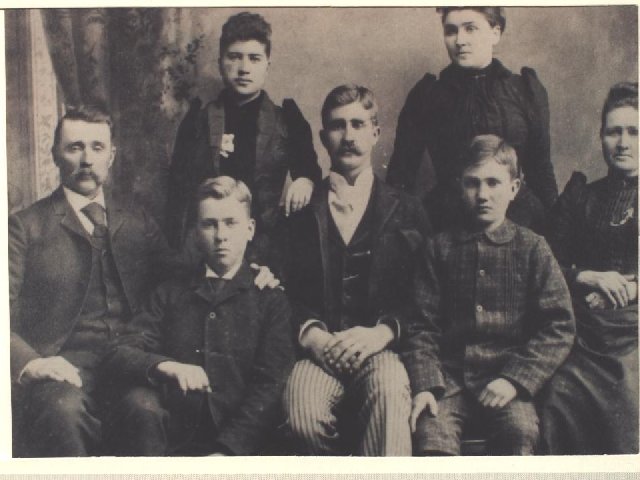 The start of "our family": AJ Dann and his family: Sitting, left to right: Andrew Jackson Dann, Richard Dann, Fred Orlando Dann, Alpheus Dann, Angeline Van Hoesen Dann. Standing left to right: Edith Dann, Cora Dann.
---