PICTURES OF THE MORELAND FARM
---
presently 1271 Johnson Hollow Road...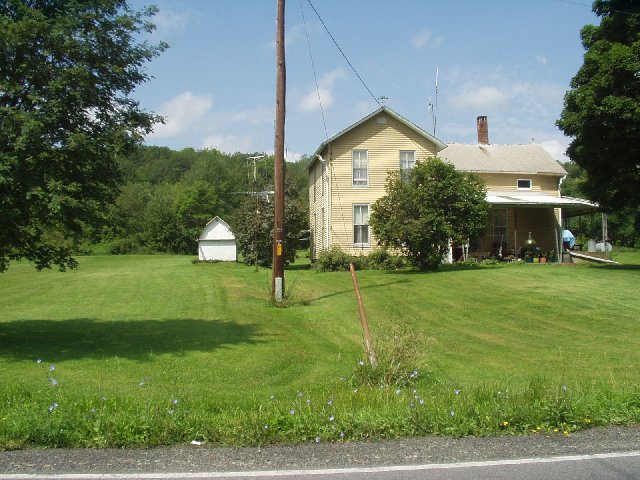 A picture of A. J. Dann's Moreland farm as it appeared in the summer of 2003.
---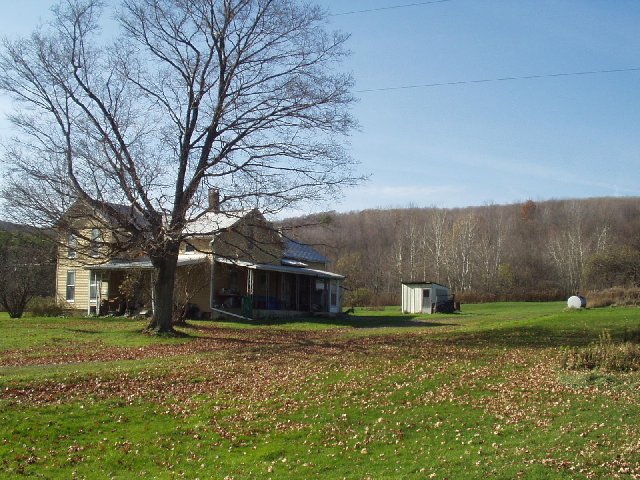 To get to the Moreland farm, turn west onto Johnson Hollow Road just below Millport, at the Town Hall. Follow the road past the Schuyler County line; the house is on the left shortly. This farm was acquired in 1884 and was was sold out of the family in 1943.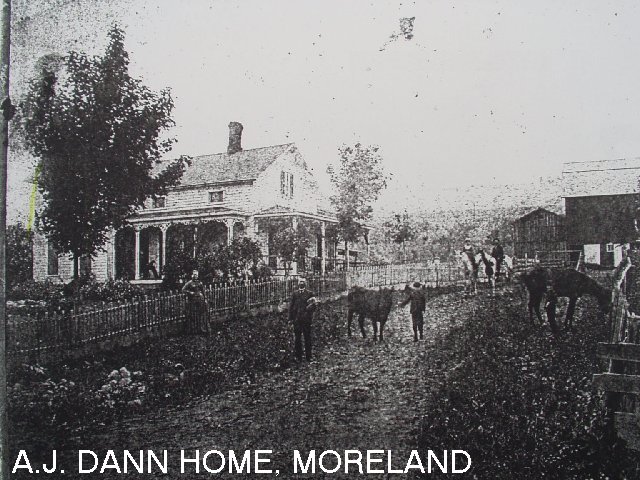 The A.J. Dann family at home, probably before 1890, judging by the size of the kids. What you see here is a picture of a photocopy that was hastily made. There are at least two copies of the picture in circulation. I would dearly love to have a good copy to post!
---
This aerial photo was taken in November of 2004, and looks towards the southwest, just as the 1890 picture and its modern- day companion.
---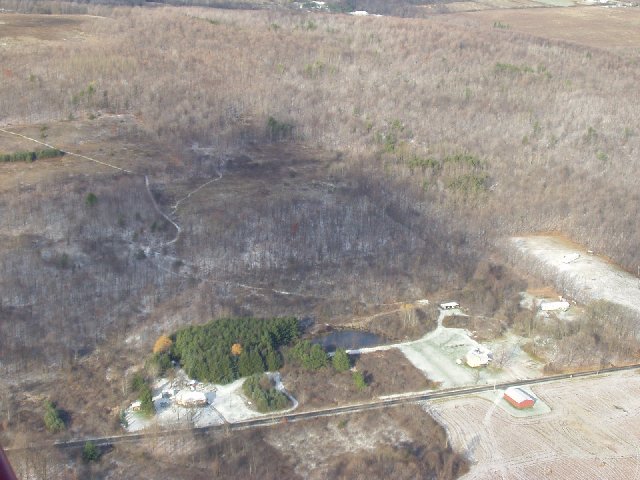 This photo, also 2004, looks to the northwest. The farm property took in areas of both sides of the road.

---
---
use your back button to return to the Table of Contents
---
Table of Contents
Return to Website Home Page
E- mail Bob Tilden