A HAYES FAMILY PHOTO ALBUM
Several other photos are included in the "Hayes Family History" link.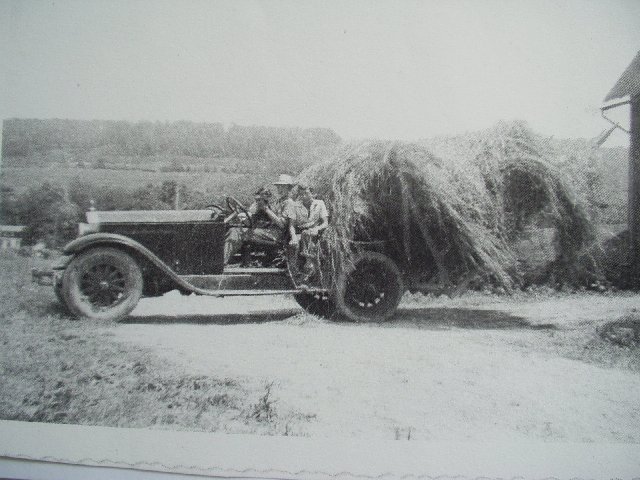 A "doodlebug"... the generic name for farm- built machinery that was improvised, usually from automobiles. This particular example is a buck rake that was made from "an old buick", and is shown working on the Hayes Farm in Montour Falls NY in 1944.It was built locally by Mark Martin on Skyline Drive south of Burdette, NY.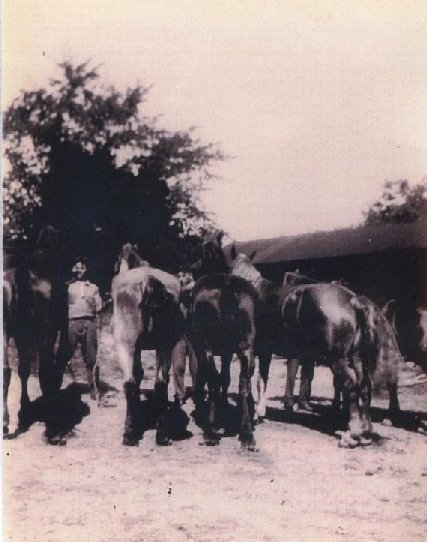 Some of the horsepower that was necessary to work a 577 acre farm. The lighter- colored horse is a new addition, and was probably the reason for the picture. Look closely at the size of these horses in comparison to the men in the background, and look at the proportion of the muscles that power the rear legs. Daniel was rightly proud of his draft horses!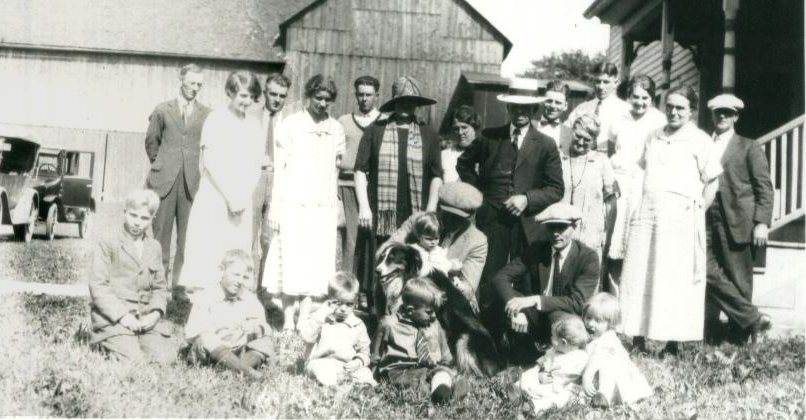 This picture was taken at the Minor Wickham farm on North Settlement Road near the Laurel Hill Cemetary. They moved to the farm in April 1925. Minor was married to Ida Hayes, daughter of Daniel Hayes Click
here
to see this photo with names.
---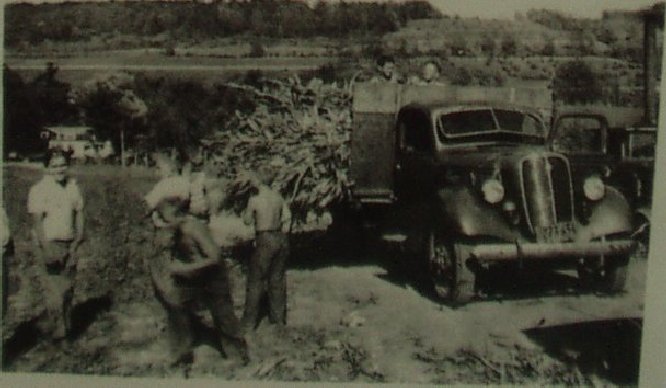 This picture is described below: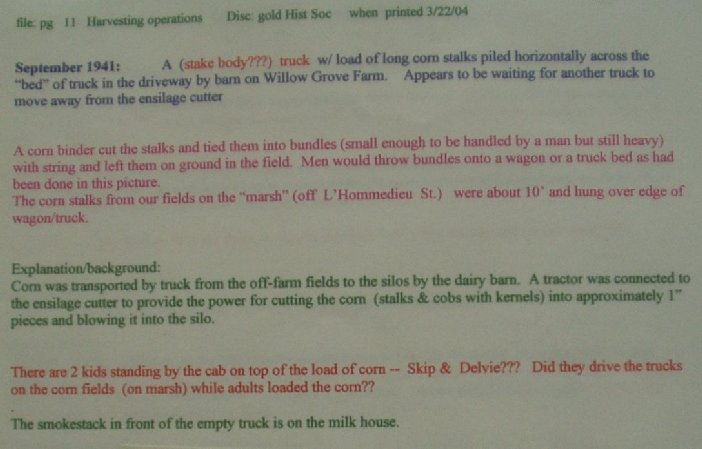 Notice the mention (and the sight) of ten foot corn stalks, grown in 1941, before large scale use of commercial fertilizers and chemicals. The field was in the Catharine Swamp , back in a time when people could maintain drainways on low wet organic ground. Horses could work this kind of soil better than tractors can, but shortly after the "swamp" became a "wetland", agriculture upon it ceased.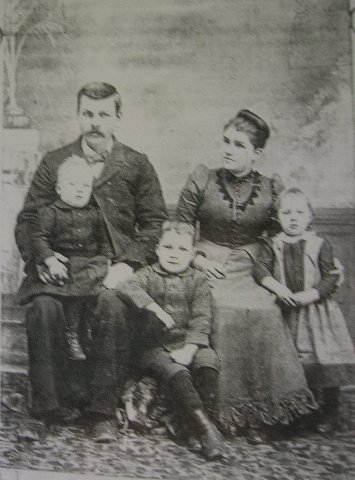 Cora Dann Hayes and Daniel with their children Andrew (b.1890), Leo (b.1885), and Ida (b.1888). Date: winter or fall 1894 (winter clothes. Picture was taken in a studio in "Havana" which became Montour Falls in 1895.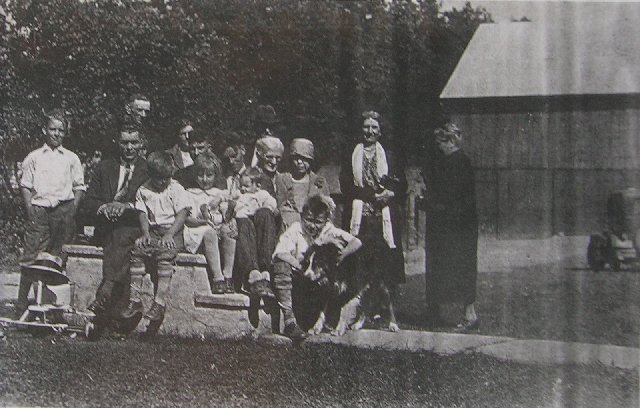 Wickhams, probably 1927.
Standing, left to right: Loyal Wickham, Daniel Hayes in hat, Mildred (Cranz) Hayes and side view of Cora (Dann) Hayes.
Seated: Leo Hayes, Alpheus Hayes, Angeline Wickham, Shirley Hayes on lap of Andrew, Selden Hayes with dog. The elderly couple are Daniel's sister Ida Sands and husband.
Taken at Ida and Minor's farm home near Laurel Hill Cemetery. The mounting block in front of the house was common in the old days for women in their long skirts to use to enter a buggy or mount a horse to be ridden.
Date probably late summer 1927: Shirley born dec 10, 1927and Mildred dies March 8, 1928; Loe and family lived in Ohio thus not likely to visit in early fall after school started.